Environmental issues in spotlight as three Peterborough-Kawartha candidates debate at Trent University
---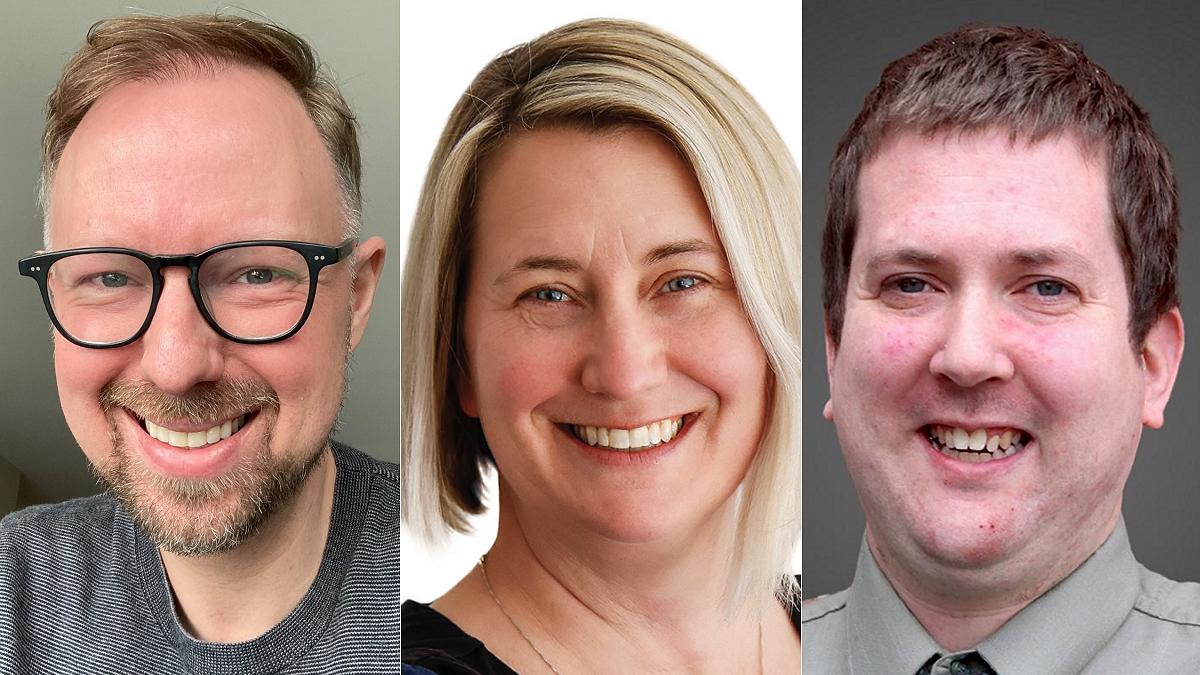 [ad_1]
The second round of Peterborough-Kawartha candidates competing to demonstrate why they should become the region's next MPP began Thursday night (May 12) at Trent University – with a notable absence.
Incumbent Dave Smith (Progressive Conservative), who planned to attend, pulled out of the debate at the last minute due to a "family emergency".
All parties with seats in the Legislative Assembly were invited to participate and Jen Deck (NDP), Greg Dempsey (Liberal) and Robert Gibson (Green Party) showed up ready to answer five questions they had received at advance as well as new questions. questions submitted by community members.
Advertisement – story continues below
Skillfully moderated by Trent University students Malaika Collette, Gabriel Trozzo Stamou and Mary Ellen Abberger, the evening began with a question about the biggest challenges and opportunities related to the climate crisis that each candidate sees in the constituency.
Deck began by touting the NDP's New Democratic Green Deal, "the boldest, most effective and most achievable plan Ontario has ever had."
Gibson began by saying that previous governments have failed to curb sprawl "resulting in the loss of natural spaces, [which] also locks the region into dependence on fossil fuels and coal.
Dempsey replied, "The biggest challenge to climate action in Peterborough-Kawartha is the Conservative government of Doug Ford. They tore up climate contracts, they put stickers on gas pumps, [and] they pretended that the climate emergency did not exist.
Advertisement – story continues below
Tweet this quote
In Smith's absence, each candidate spent much of the night lambasting the Ford administration for the following:
Promising to build 413 which, if built, would run 59 kilometers from Vaughn to Brampton through the Greenbelt.
The cancellation of green energy projects initiated by the Liberals.
"Trying to cut through the Greenbelt three times."
Strive for gas-fired power plants, thereby increasing Ontario's greenhouse gas emissions.
Dismissal of the Environmental Commissioner of Ontario.
Abuse of Minister's Zoning Orders (which are only intended to be used in extraordinary circumstances) to override local planning authorities and allow development on protected land.
Closely matched on politics, Deck, Dempsey and Gibson never clashed in any meaningful way. Instead, each took their time to underscore their respective party's environmental ethos, occasionally pausing for a respectful rebuttal or clarification.
Of particular note is the thoughtful manner in which each nominee focused their remarks on Indigenous rights, knowledge and ways of being. At one point, Dempsey said liberals would "engage with Indigenous peoples in a meaningful way."
Gibson said the Green Party would "work to decolonize the environmental movement."
Deck suggested that the NDP "commit to implementing the United Nations Declaration on the Rights of Indigenous Peoples and applying it to provincial laws."
Advertisement – story continues below
What else can voters in Peterborough-Kawartha expect from each party on the environmental file if elected?
Gibson said the Green Party would work to halve Ontario's pollution by 2030 and go to net zero by 2045. The Greens would do this by passing a zero carbon law that sets a "budget fair carbon" for the rest of the century. . They would also retrofit homes and businesses, electrify public transit, decarbonize electricity, and protect the natural environment.
Dempsey said the Liberal plan would cut emissions by 50% by 2030. They would also make all transit fares in the province $1, and the Liberals would protect 30% of green space by 2030, which which would include the creation of five new provincial parks.
According to Deck, the NDP would require all newly constructed public, residential and commercial buildings to be net zero emissions by 2030. They would establish a retrofit program that the NDP says will produce $15 billion in annual economic activity and will create 100,000 new jobs.
Deck said the NDP would also launch a "zero-emission vehicle strategy" to sell 100% electric vehicles by 2035 and electrify all public transit by 2040. Finally, Deck said his party will "restore the integrity of the land use planning process by repealing Minister's zoning orders.
Advertisement – story continues below
Organized by youth environmental activists, GreenUP, Kawartha World Issues Centre, For Our Grandchildren, Federation of Ontario Cottagers' Association, the 70-minute debate was streamed live on YouTube.
Candidates from Peterborough-Kawartha who were not invited to participate in the debate were Tom Marazzo (Party of Ontario), Rebecca Quinnell (Party New Blue) and Dylan Smith (Party none of the above).
[ad_2]
Source link