Warning of "environmental crisis" due to Isle of Wight Greenfield developments
---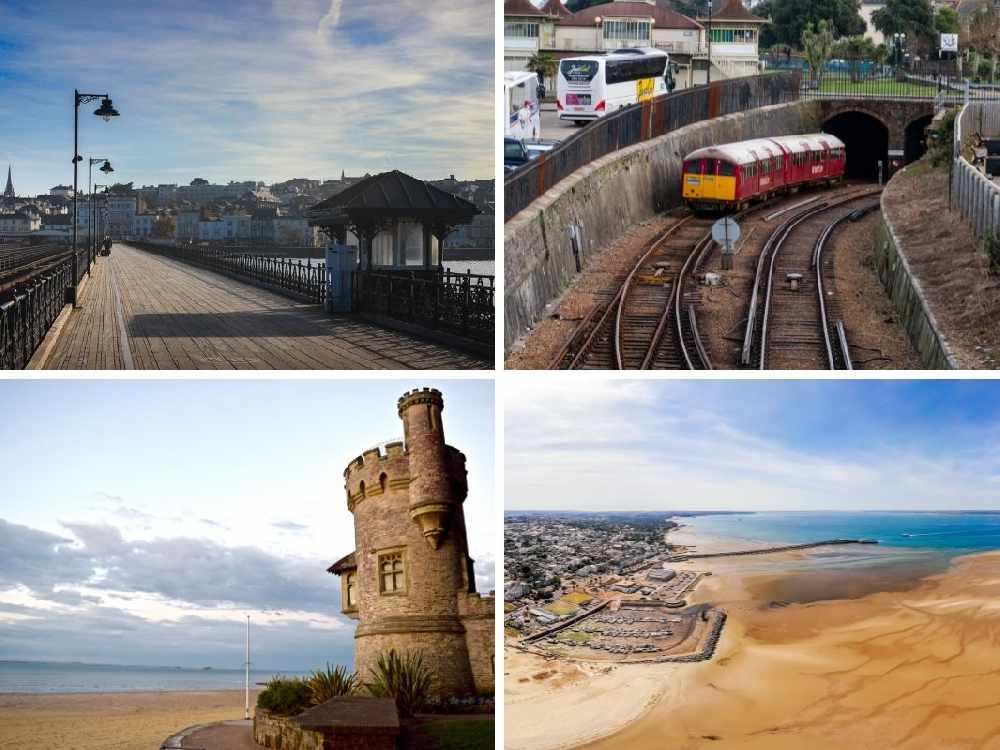 Photos of Ryde and Appley
Efforts have been stepped up by some Isle of Wight councilors – led by Ryde Mayor Michael Lilley – to halt new large-scale housing developments in East Wight.
The advisers all represent neighborhoods spanning the protected coastline from Priory Bay to Ryde Pier – which Cllr Michael Lilley says is one of the country's most important areas for marine life, bird species and bird migration. .
Cllr Dave Adams for Seaview and Nettlestone and Cllr Phil Jordan who represents Ryde North West are teaming up with the Mayor of Ryde to prevent what they call an 'environmental crisis'.
Cllr Lilley, who represents Ryde, Appley and Elmfield, raised concerns about nitrates seeping into the Solent, poor road infrastructure and the collapse of the Ryde sewage system.
1,700 new homes are currently planned for pristine historic sites at Penny Feathers, Westridge Farm, Rosemary Vineyard, Nicholson Road and Puckpool Hill that have either a building permit or an application for a building permit.

Nitrates flow into the sea
One of the main environmental concerns is that the sites will significantly increase the discharge of nitrates into the sea.
The rich and important natural, environmental and ecological lands of the Green Belt that act as nitrate mitigation will be lost forever.
Cllr Lilley told Isle of Wight radio:
"Nitrates come from the land and especially new real estate developments and it just pollutes and could kill eelgrass and affect this protected area. What has happened in Portsmouth is that they are investing in farms on the Isle of Wight to mitigate nitrates from new developments. "
Currently, land is being sought by environmental charities such as Hampshire and the Isle of Wight Wildlife Trust to tackle nitrates polluting the Solent from large-scale developments.
Sewage collapses due to Appley's sinkhole
The three councilors argue that the sinkhole and sewer leaks at Appley Beach highlight that sewage and water drainage is already at full capacity.
Cllr Lilley says Southern Water cannot handle the 1,700 homes already planned with more planning requests going.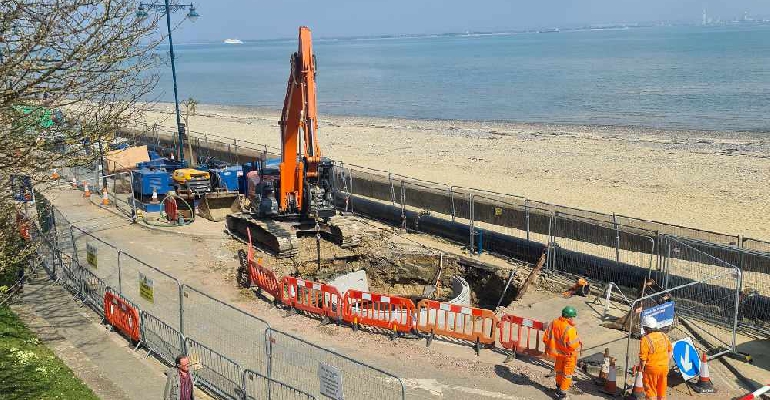 Cllr Lilley said:
"We also have a problem with the sewage because the system has collapsed and there is a huge sinkhole – which takes a long time to repair. Probably until October. The system is at full capacity and cannot cope with further developments. He is heading for an environmental crisis.
"We, the three responsible counselors, say wake up. We have to stop some of this excessive development and have a policy. If we destroy our environment, what is the point of developments?
Poor infrastructure
Island Roads has, in various reports, made it clear that the road infrastructure around Ryde connecting East and South Wight is unable to support the increased traffic of over 2,000 additional cars simply because of these developments.
Cllr Lilley said:
"We have, before the century, small roads that cannot support the thousands of cars that will be parked in front of all these new houses. Current roads and sidewalks are unsuitable for their intended use. If you have a wheelchair, it's like an obstacle course.
He says the increased traffic will also increase the nitrate levels in the Solent.
What can you do?
Islanders are urged to take a stand against the plans and to contact their local councilors and / or the island's MP directly.
A petition has been launched to stop planned developments in Ryde and East Wight and more than 1,435 have signed it to date.
He calls on the Secretary of State for Housing, Communities and Local Governments to intervene with compassion and listen to the island community, call for a moratorium and stop excessive development.
He calls on the Member of Parliament for the Isle of Wight and the Isle of Wight Council to support the residents of Ryde and simply 'STOP this housing chaos'.
The application is due to be submitted to the CBI Planning Committee on June 15.
Sign the petition HERE
Cllr Lilley concluded:
"As an island, we have to go to the government and say 'help'. The island is a special environment – that's why people come on vacation here. They don't come here to see housing a state, they come to see beautiful countryside and beaches – we have to preserve our economy and why people visit this island.
Cllr Phil Jordan added:
"I have always said that the infrastructure and roads are unable to withstand the increased effects of the huge real estate developments in Ryde. We are sleepwalking in a nightmare scenario where endless traffic jams and simply nowhere to park vehicles becomes a reality. Finding a doctor or a dentist is already extremely difficult and we know that our hospital is unable to cope with the patients sent across the Solent in already increasing numbers. It has to stop now. Tomorrow is too late, we must immediately impose a moratorium on large-scale developments in Ryde.
Councilor Dave Adams said:
"The local residents of Seaview and Nettlestone totally oppose large scale housing developments on pristine sites which will simply mean a merger between our villages and Ryde and St. Helens.
"We are destroying the countryside and in Westridge's case a farm. Seaview and Nettlestone Parish Council strongly opposed the current demands on Puckpool Hill for 50 houses, 100 houses at Eddington Road, proposals to develop the Donkey field, more than 20 houses on Gibb Well field, 465 houses at Westridge Farm and houses on Guildford Road, Saint Helena. IW Council Planning needs to start listening to residents.